Tired of Reading? Please listen to the blog
Blog Summary
Choosing the right university to study medicine abroad is a crucial decision, but it doesn't have to be overwhelming. With numerous colleges offering medical courses abroad, it's essential to find the ideal educational institution for your needs. Factors such as the learning environment and personal preferences come into play. Research becomes paramount when considering studying medicine overseas. This blog explores the key considerations when selecting a college for studying MBBS abroad. Make an informed choice by understanding the important factors that will shape your medical education journey.
---
---
The choice of college makes a huge difference when it comes to pursuing a career in medicine. The trend of hesitating to study medicine abroad is now almost obsolete as more and more students are now becoming increasingly ambitious in creating a bright future in their medical careers by studying abroad.
Deciding to study abroad is not a straightforward task as most people would think. However, after meticulously assessing different criteria associated with the same, it becomes easier to make an informed decision, thus helping them pursue their dreams. The below sections will give you a good understanding of the African medical sector and its related trends, different criteria for overseas college selection, and career opportunities in the medical field.
A brief look into the medical sector in Africa:
The medical sector in Africa has been showing signs of noticeable improvements owing to various reasons. The improving quality of hospitals and the availability of qualified doctors have considerably increased over the past few years. The medical profession in the country is booming through the effective transformation from traditional medicine to a contemporary and well-structured healthcare system. Through such transformations, several African countries are able to fulfill the rising demands for quality healthcare services for their populace.
The entire continent of Africa is currently observing stable economic growth and the forecast for the forthcoming years remains highly optimistic. The growth rates vary in the range from 5 to 6 %, which is above the world average, which currently stands at 2.2%. The corresponding impact of such growth on the medical sector is allowing the growing urban middle class to readily pay for better treatment, thus extending the door to the private sector.
This, in turn, facilitates donors and governments to offer improved healthcare services and better access to medicine at a reasonable price. In this way, the profession in this sector in Africa is thriving with the key intention of being able to provide improved health care services to people.
In addition to the medical profession, the medical sector in terms of education is also progressing in sub-Saharan Africa. The all-encompassing changes are taking hold to considerably transform the medical and educational system in sub-Saharan Africa, where the universities are broadening the subjects encompassed, recruiting and holding on the well-qualified faculty.
Moreover, they employ state-of-the-art teaching tools, develop regional training centers and upgrade technology to facilitate learning in an improved and effective manner. Kenya facilitates distance learning and enables resource sharing among institutions to enhance the quality of medical education. After deciding on the course to pursue, the process of choosing medical colleges in Africa becomes considerably effortless.
Summary of the current medical education sector in Africa:
Over the course of the last 50 years, medical education in Africa has undergone remarkable changes. These changes in its medical education sector are recorded within both the traditionally indexed literature as well as the non-traditional, grey literature.
Medical education is being revived and extended via a U.S.-funded effort. This effort is substantially boosting enrollment, expanding curricula, making upgrades in internet access, and offering advanced skills labs and other technologies. The current medical sector in the country emphasizes the improvement in training. There has been extraordinary access to new portals of knowledge, allowing medical students to make the most of textbooks that they can read at any time.
Furthermore, the medical education sector in sub-Saharan Africa also explores opportunities for interacting with other students and professionals from different parts of the world.
The sector also facilitates practical training in hospitals and clinics with a view to letting students implement their theoretical medical skills practically. Those students deciding to study medicine abroad can consider studying in Africa to avail of these advantages. The next step for them is to consider choosing medical colleges in Africa.
Though the medical sector in the country is continuously progressing, it comes with certain limitations. The sector is lacking the implementation of new approaches in order to impart new skills to students. So, it is devoid of modern medical education. Furthermore, the sector needs to focus on developing digital health technologies along with cultural changes to improve education. There must be changes in design thinking, e-Patients, and bioethics. Once these limitations are overcome, the education level will match that of the medical colleges abroad.
Latest trends in African medical education:
The popular medical colleges abroad are characterized by their unique trends implemented in their education system. In Africa, there are some unique trends when it comes to medical education. Take a look at these trends:
Recently, there have been many changes implemented by inter-alia, which is regarded as the fourth industrial revolution. These changes make sure the medical education system stays relevant and up to date.
In South Africa (SA), a trend of a strong focus on private HE (higher education) providers that provide distance, online as well as blended-learning options would continue to prevail.
Until recently, South African Medical students have followed the traditional British model of medical school training. The same trend will persist for years to come.
There is a trend of the implementation of problem-based learning (PBL) strategies in many of the medical schools in South Africa.
In seven years of being set up the WSU, recognized as a rural community-based medical training program, fruitfully executed problem-based learning (PBL). The corresponding strategies are based on the Maastricht model.
In Africa, there is a trend of enrolling black students in medical training programs. The proportion of black graduates has elevated from 52.5% to 59.5% over the last 5 years.
Those students who are aspiring to pursue medical studies abroad in countries like Africa should take into account the aforementioned trends.
Criteria for choosing a college to study medicine abroad:
Africa presents a few of the finest medical programs in the African continent, along with a superior quality of hands-on training. It is a prevalent destination for international students aspiring to study medicine abroad. There are certain criteria to consider prior to selecting a college for pursuing medical education.
Criteria for choosing a college for medical studies in Africa:
The type of medical programs offered in Africa
Every medical school in the country follows a slightly different format; hence, it is always recommended to check with your selected school. The students will be imparted theoretical training for five years and the final year will include a practical rotation.
The costs of studying
When it comes to choosing colleges abroad, one of the most significant aspects is the cost involved. In South Africa, it is important to take into account that the cost of medical study will rely on the institution and kind of program chosen. The average cost incurred by a student studying in South Africa is approximately ZAR52,000 (£2,850) per year.
Apart from the course tuition fees, the students also need to take into account the added costs of additional factors like immigration and visa processes.
The below section highlights the criteria for choosing a college for medical studies in other countries:
Recognition of Medical University
This aspect is mandatory and should not be compromised with any other aspects. Before choosing a medical college, it is crucial to check whether the college is recognized by the World Health Organization and other Medical Associations. If the college is recognized by such institutes, then only students will be allowed to practice in different parts of the world. It is particularly significant for Indian students to check if the medical institution they are considering is recognized by the MCI or Medical Council of India.
Eligibility criteria
To enroll in any foreign medical university, the eligibility criteria like the age, minimum percentage, whether they lay preference on the candidates with language proficiency scores, etc., need to be considered.
Tenure of medical course
The total number of years of the medical course's study is critical to determine the overall expense.
Career opportunities after studying medicine abroad:
Once the process of choosing colleges abroad is carefully accomplished, a student will certainly be able to pursue a bright and prospective career. Medical studies abroad come with a plethora of study options all over the world, and the corresponding career opportunities are significant to capture. Pursuing medical studies abroad allow graduates to shift to a particular country where they have studied.
Graduates will be able to pick from different specializations like Bio-medicine, nutrition, pharmacy, toxicology, physiotherapy, dentistry, and many more. Appropriate selection of the medical colleges abroad will equip the students with appropriate skills which make them competent to explore great career opportunities.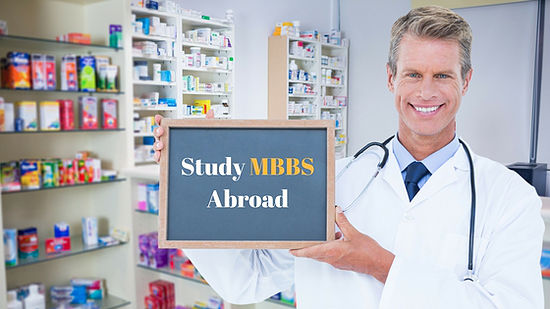 In Africa, there are tons of career opportunities for graduates in this field. For instance, they can choose any of the professions like a clinical nurse, research physician, mobile clinic assistant, product manager, lecturer or senior instructor in the school of nursing, clinical nurse practitioner, and many more.
Advantages of studying medicine in Africa: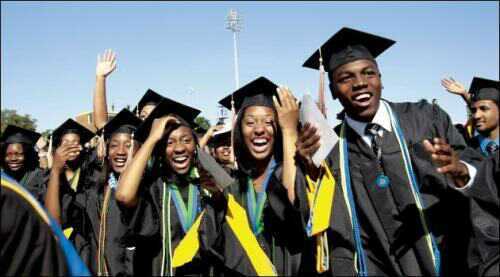 When you decide to study in Africa, you will be benefited from a lower living costs. To live in the country, the average student will incur the expense of approximately US$980. This approximate amount entails food bills, accommodation, and travel.
Students gain the opportunity to study similar disease patterns, which allows them to avail deep experience and explore more about the course.
In Africa, renowned colleges offer world-class education along with imparting practical training to students. The education culture is comfortable and friendly to make sure the students do not feel distant or feel homesick.
Why join Texila's Zambia campus?
Those students who are ambitious to pursue a career in medical colleges in Africa should definitely consider the option of studying at Texila American University's Zambia campus. When you study medicine at Texila, you will attain world-class education, along with the following advantages:
The university offers 6 year of Integrated Medicine Program, allowing the students to study medical courses in a comprehensive manner.
Students will gain opportunities to practice in Zambia across Africa, the US, and the UK.
On its campus, the technology-enabled classrooms equipped with free WIFI facilitate a better educational environment for students.· The international faculty trained from Europe, the USA, Asia, and Africa will impart training to students.
There will be no hassles regarding accommodation during the initial phase of the study as the students are offered complimentary accommodation for the first 6 months.
Why Texila is the most suitable option to pursue medical education in Africa?
When you study medicine at Texila, Zambia, you will get the privilege of studying at one of the world's best universities. It has been proved that the university boasts a high percentage of MCI pass i.e., 96%, and the university assures USMLE 1 pass guarantee. Students can revive their minds by relishing the local culture and natural beauty. The affordable program fees entice the attention of students to study medicine at Texila. It is a decent idea to enroll in Texila American University, Zambia, and lead a bright career path.
Concluding Note:
The choice of medical college directly influences the career of students. In order to study medicine abroad, it is always best to consider the above-discussed criteria so that the college selection process becomes easy.