Tired of Reading? Please listen to the blog
Blog Summary
Discover the allure of Caribbean medical schools for aspiring doctors aiming to practice in the USA. Explore the benefits of studying in the Caribbean, including lower tuition costs, international opportunities, and top-notch facilities. Caribbean medical schools provide a pathway to success for those pursuing a medical career in the USA, with the added advantage of gaining experience and earning from foreign exchange. Embark on your journey towards becoming a medical professional in the USA with Texila. Read on to learn more about how Caribbean medical schools can pave the way for your USMLE success.
---
---
Nowadays, an overwhelming number of schools are offering a straightforward path to an MBBS degree. How does a potential international medical student choose the right program in the right college? With so many options, it has never been more challenging to select the right college, which also provides US clinical opportunities.
Annually, a significant number of medical aspirants from India travel abroad to study medicine. The numbers only keep growing every year. The number of applicants for the mandatory eligibility certificate from the Medical Council of India has doubled from 8,737 to 15,663 in the last two years. With limited medical seats in India, studying medicine abroad seems to be the choice of many aspirants.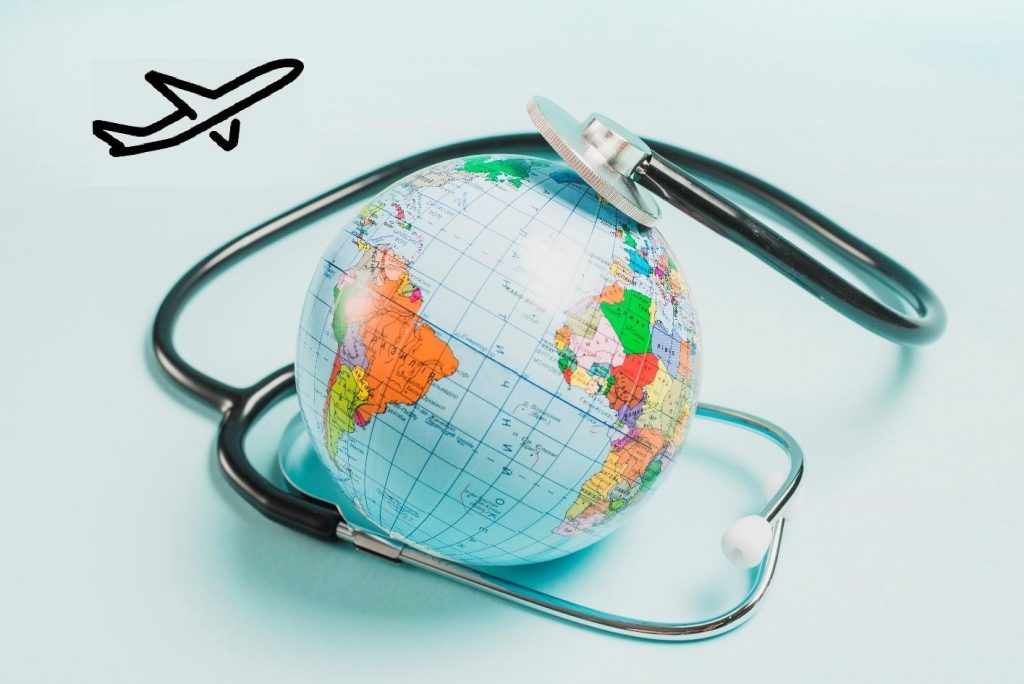 For many medical aspirants, it is a dream to practice medicine in the United States of America (USA). Unfortunately, it is not easy to get into the American healthcare system.
Students will have to clear the three-step United States Medical Licensing Examination (USMLE). They must apply for residency in the USA for at least three years before they can apply for license and start practicing. For those candidates, Caribbean medical schools are a boon as they offer pathways to practice medicine in the USA. These Caribbean medical schools are gaining prominence for their value and curriculum parallel to the US system.
Caribbean medical schools have opened their doors for international students to access medical education. Most of these schools provide clinical rotation opportunities in US teaching hospitals. This provides an excellent opportunity for students to be exposed to the American medical system and thereby increasing their chances to get residency and licensing in the USA.
Is Caribbean Medical School a Good Choice?
In recent years, Caribbean medical schools have gained popularity among medical aspirants who wish to pursue a medical career in the USA. It comes as no surprise as these medical schools provide an excellent pathway for medical residency and post-graduation in the USA. Whether you choose to practice in the USA or not, training from a US hospital with the most modern technologies provides students a much better experience that is accepted and recognized worldwide.
Over the past decade, students from all over the world, including the USA, India, Canada, South Africa, and the Middle East, have chosen to pursue their medical education in Caribbean countries. They complete their training in these schools with the plan to pursue their higher education in the USA. Graduates from Caribbean medical schools have performed exceptionally well in USMLE examinations over the years.
Caribbean medical schools have made a profound impact on the US healthcare system. According to an article by the Journal of Medical Regulation, "FSMB Census of Licensed Physicians in the United States," the most substantial number of medical graduates actively licensed in the USA in 2018 are those who have completed their medical degree from Caribbean medical schools.
Advantages of Studying Medicine in Caribbean Medical Schools
Caribbean medical schools often provide opportunities for those who have missed the opportunity in their home country. Factors include but are not limited to the lesser number of seats, unavailability of a specialty, unable to qualify in the local entrance exam, high cost of admission and tuition fee, etc. Caribbean medical schools have increasingly become a favorite option for Indian medical students in recent years. Here, let us list the reasons for you to consider a Caribbean medical school:
No donation for admission and a low fee
Merit-based medical admission
A more accessible pathway to pursuing higher education in the USA
Low cost of living compared with other countries
World-class infrastructure and lab facilities
Why Is Guyana the Right Choice for Medical Aspirants?
Guyana is a nation situated in South America, a former British Colony, that gained its independence in 1966. It is the only official English-speaking nation in South America. The population of the Guyana public includes more than 50% of people who are of Indian descent. The people still maintain Indian tradition and culture, which can help students from India feel more at home upon arrival.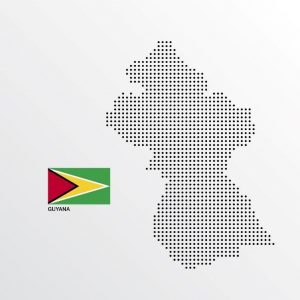 The food habits are also very similar to the Indian staple food, including Chapati, Briyani, and other traditional Indian cuisines. Besides, it is also a safe place to reside.
Tips to be Considered While Choosing a Caribbean Medical School
Do Your Research and Network
If you are planning to study medicine abroad, you must do some homework on the institution and program of your interest.
The Association of American Medical Colleges projects that there will be a deficiency of around 120,000 physicians by the year 2030. The list includes medical specialties, primary care, surgical specialties, and other sub-specialties. Therefore, align your preference to cater to what is in demand.
While it may sound like a chore, it helps if you can pay a visit to the campus. Therefore, take a tour of the university campus so that you can better understand the institution and its amenities. After all, you will be spending around four years if you choose to enroll.
It might also be an opportunity for you to learn more about the events, organizations and clubs, classrooms and facilities, availability of well-equipped laboratories, and activities available to students. Many institutions offer a virtual campus tour, which might be of help if you cannot visit the university physically.
Pay Attention to the Residency Match and Acceptance Rates
Learn more about the acceptance rates and the process involved in it. It will be useful to understand the competitiveness of various programs. Most medical schools are transparent when it comes to residency match and acceptance rates. It is vital to pay attention to these rates and know the medical facilities listed for clinical rotation on offer.
Choose the Best Caribbean Medical Universities
Among many Caribbean medical schools, we would suggest you choose Texila American University (Texila), located in Georgetown, Guyana. Texila is providing quality medical education in Guyana.
With a modern curriculum closely related to the US medical curriculum and state-of-the-art infrastructure and facilities, Texila offers a five-year doctor of medicine program. Texila's MD program is one of the most sought-after medical programs in the Caribbean. Texila provides a collaborative environment that helps students hone their talent and skills in the field of medicine and healthcare.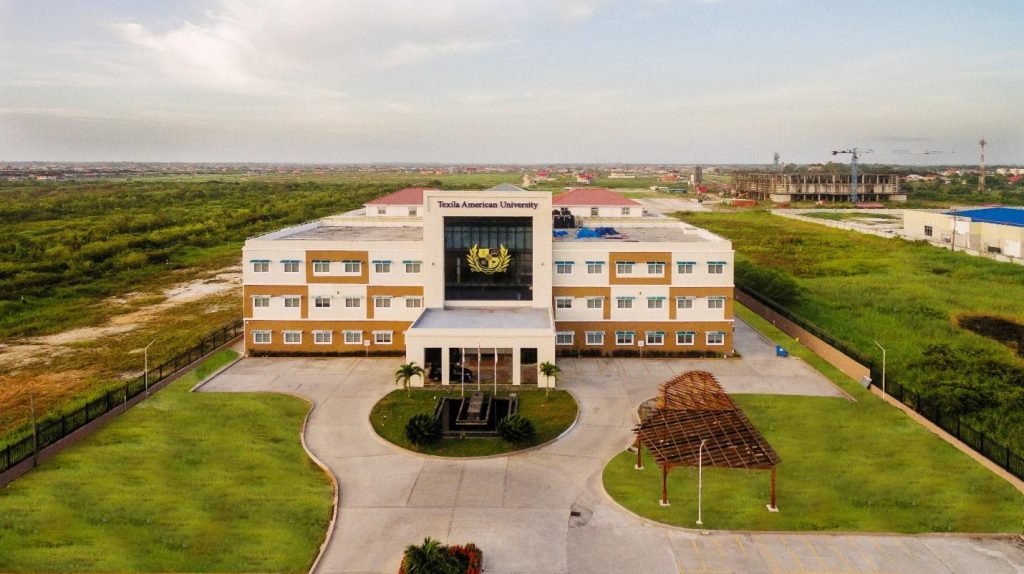 Advantages of Studying in Texila, Guyana
In-built USMLE training and guidance
International faculty and US-based curriculum
Options to have clinical rotations in the USA and Guyana
Recognized by the Medical Council of India
Residency Placement assistance for PG programs in the USA
Take your first step into a successful medical career in the USA with Texila and transform your life and career!