Tired of Reading? Please listen to the blog
Blog Summary
Medical education in India is going through a complete revamp. Major hospitals are focusing on enhancing medical education facilities. Today, many corporate hospitals, government-run hospitals, and non-governmental organizations (NGOs) are coming together to provide facilities for students not only for treatment but for research as well. Medical education in India has always been a problem area. They are overpriced and their standards are way below the demands of the present-day world. There should be stringent and all-encompassing measures to ensure that the degree certificates of students who graduate from those institutions hold credibility at an international level. Read on to know how the revamp is deemed necessary for Indian medical education.
Medical Education has always been among one of the most sought after professions in India. With the availability of multiple medical courses in the country, today the number of students are opting for a career in medicine. However, for many Indian students, the dream of becoming a doctor and fulfill their aim of making a difference in one's life is often faced by several impediments. High cut off rates, lack of seats, unavailability of medical equipment, increasing fees in private medical colleges, and poor return on investment (ROI) are some of the challenges which are steadily deteriorating medical education in the country.
Choosing the right college can help save doctor dreams!
According to recent data released by union health and family welfare ministry, there are almost one million doctors in India out of which, only eight lakhs are in active practice. The data further highlights that there is only one doctor for every 1,600 people which is much below the doctor to patient ratio of 1:1000 suggested by WHO. With the Indian medical education sector failing to deliver in terms of quality and quantity of medical professionals, the demand for quality doctors is rapidly increasing.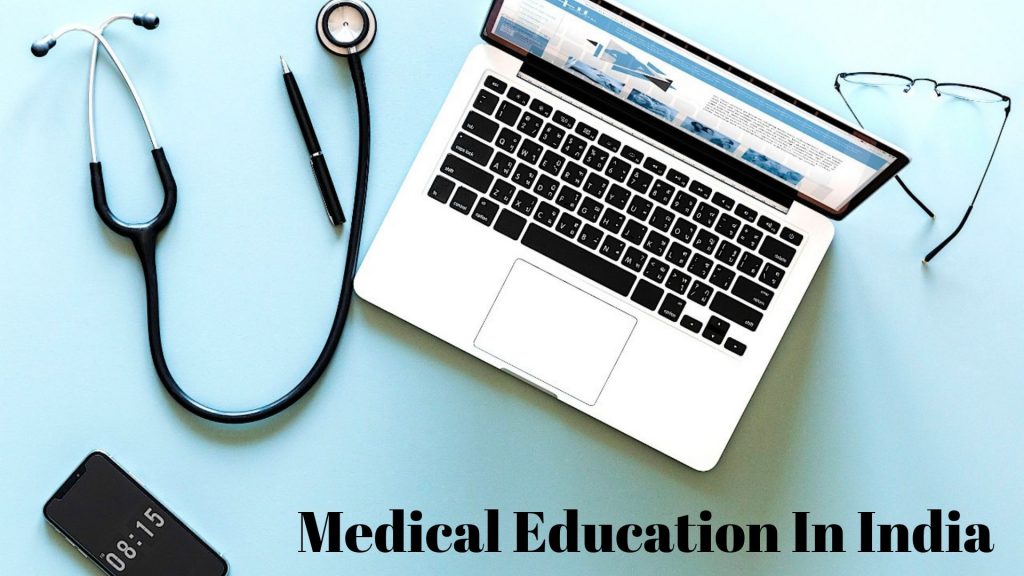 This year around 14 lakh students across the country attempted The National Eligibility cum Entrance Test (NEET) indicating a 14.52 percent rise from the last year. However, there still exists a disproportionate relationship between the number of students and available medical seats. With only around 65,000 available MBBS seats, nearly 22 number of students will be competing for a single seat. Out of these 65,000 seats, roughly 50% are in private medical colleges and most of them are unaffordable for a common student. This further makes the dream of becoming a doctor for many NEET qualified students a long and a tedious one.
Many private colleges in India are often located in rural areas and face a hard time in recruiting good, qualified, full-time lecturers/doctors. They offer zero research facilities which is an integral part of medical education as it provides knowledge regarding the several emerging diseases, new treatment strategies and knowledge on the impact of several health programs to the students. Hence, even after paying an exorbitant fees quality of education still remains a major challenge for the students and choosing the right medical university/college becomes critical for them.
Conducting a small research about the fee structure, location of the college, past placements, alumni feedback and other residential and transportation facilities can help the students in choosing the right college/university. While filling the choices of one's desired colleges, they can further make use of other professional considerations.
Rank of Colleges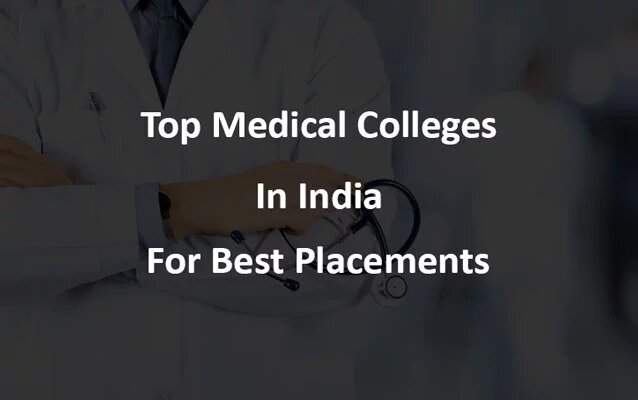 Internet is full of dubious websites that offer an unrealistic image of university/ college to a student. This often influences the decision of a student and encourages them to take admission in such universities/ colleges. Various agencies, annually release the ranking of several colleges according to their own set of criteria. Therefore, while choosing the right college/ university which is suitable to build one's medical career, can consider several significant factors like how old is the college/university, the amount of patient inflow, availability of seats, courses offered and variety of cases successfully treated by the college/university can assist the students in choosing wisely.
Faculty
Good knowledgeable professors can help the students in achieving much more than academic excellence. In medical field there are regular breakthroughs which requires the faculty members constantly updated and inform the students about the new landmarks in medical science. In order to get the most out of their curriculum, students should check the number of degrees and the amount of clinical experience which the faculty members have while selecting a college/university.
Infrastructure and Patient Foot Fall
Hands-on experience is extremely important for aspirant doctors as without adequate experience their MBBS degrees will be of no use. The number of patients one interacts with the more will be their experience. Leading medical colleges in the country gets a large number of patients enabling students to learn from their own experience. Although there may be sleepless nights for students due to the immense workload, however, this is extremely beneficial for them in the long run. Furthermore, the infrastructure of the hospital also plays a key role in enhancing the learning boundaries of the students. The latest technologies in treatment offer greater exposure to the students. Hence, while choosing between different colleges, this should be one of the key deciding factors.
Studying abroad a viable option
The Reserve Bank of India (RBI) recently stated that more number of Indian students are now opting to go abroad to pursue their higher education. In a recent data released by RBI, it was found that Indians spent 44 percent more from $1.9 billion in 2013-14 to $2.8 billion in 2017-18 while studying abroad. US, Canada, Australia and UK were some of the most preferred countries for higher education in 2019.
Lack of seats in government colleges and poor ROI in private medical colleges has made foreign medical education an option for the students. Furthermore, affordable fees, treatment trends and technological advancements have made studying medicine in countries like Russia, China, Guyana, Caribbean, Philippines and Ukraine feasible options for Indian students.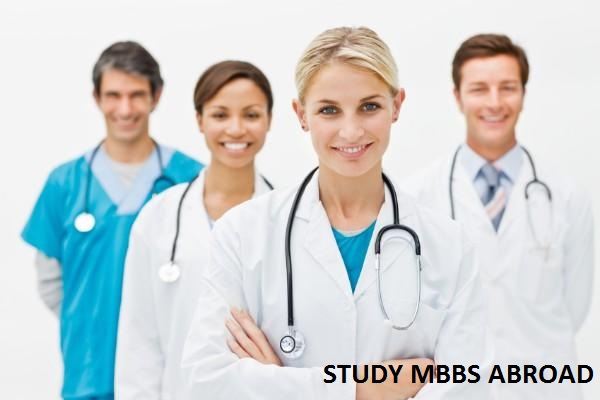 Some of these countries also offer postgraduate opportunities where students can continue pursuing their post-graduation if they wish to settle in those countries and with the opportunities which are available to them.
While selecting a foreign medical institute, there are three main C's that every student should consider –
Country
Even though studying abroad has its own benefits, many students often feel homesick and are not able to adapt to the new environment. Hence while deciding to study in overseas medical institute factors like food, language and climate pattern should be considered by the students.
Furthermore, students are required to have an eye for the country's disease pattern. This is the key factor as similar disease pattern offers more chances to the students to come back to India and practice medicine.
Countries like China, Russia and many other countries have a completely different set of disease pattern. Hence opt to study in a country where you would feel home away from home.
Guyana, a favorable medical education destination – Guyana is turning out to be the favorite destination for medical students due to its moderate climate which is very similar to India. More than 40% of the people in the country are from India with English being the primary language. The disease pattern of the patients also matches with Indian and hence it increases the scope and possibility of becoming a doctor in India for one. It also offers a gateway to practice medicine in the USA and settle there as you could opt to choose your syllabus track accordingly.
College
It could be more strenuous in finding the right college to pursue your dream career. As most of the students who pursue MBBS return to their home country, they end up having an MBBS degree that is received from colleges that are not approved by MCI. So it is mandatory to know if the university is approved by the Medical Council of India.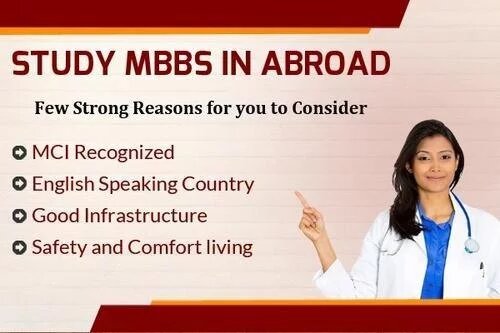 On top of all, it's a shocking factor that only 14% of the students who have studied abroad have cleared FMGE from the last 6 years, an exit exam that is to be cleared to become a registered medical practitioner in India. Having said that, it is better if you keep in mind that colleges abroad should provide training for clearing FMGE.
Cost
While education is considered a one-time investment for a lifetime, it is extremely important that students make a wise decision to have quality education at their own cost. Students generally have to shelve out a 64 lakh to 95 lakh rupees to study medicine in an overseas medical college. Hence, quality education at affordable cost becomes a necessary factor while choosing a foreign medical institute.
#DontKillDoctorDreams
You need not kill your doctor dreams with these fear factors. Considering all the above, we decided to set up "Texila American University" in Guyana, South America to provide quality education at an affordable cost.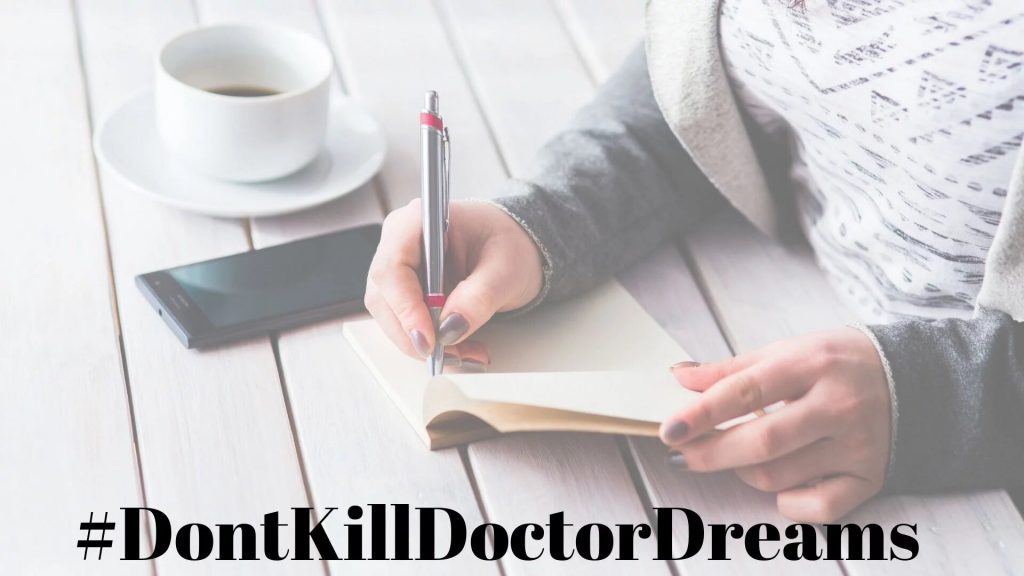 On adding more to the goodness on your plate, we at Texila, provide you FMGE training along with your regular syllabus. Everything is made available for you and strive you give you the best.
Now it is high time to make the right choice! After all "Don't kill your doctor dreams"!