Tired of Reading? Please listen to the blog
"Learning Today. Leading Tomorrow"
School visit programs provide student groups with the unique opportunity to experience campus life at Texila.
High School Students participating in a half or full day visit program to a TAU, join their buddies in activities to gain an insight into daily campus life in Texila.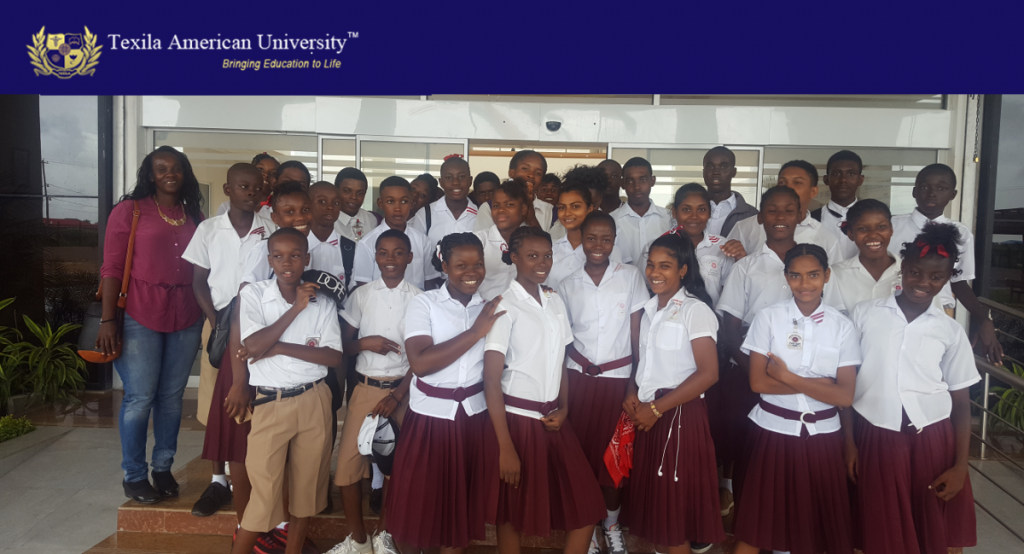 Thirty Four students from Skeldon School, Berbice, visited Texila American University, Guyana Campus on Friday 16th February 2018 with their Teacher, Headmaster and buddy students. The purpose of this school visit was to provide opportunities to decide on their future career and the infrastructure our university provides to young aspiring students.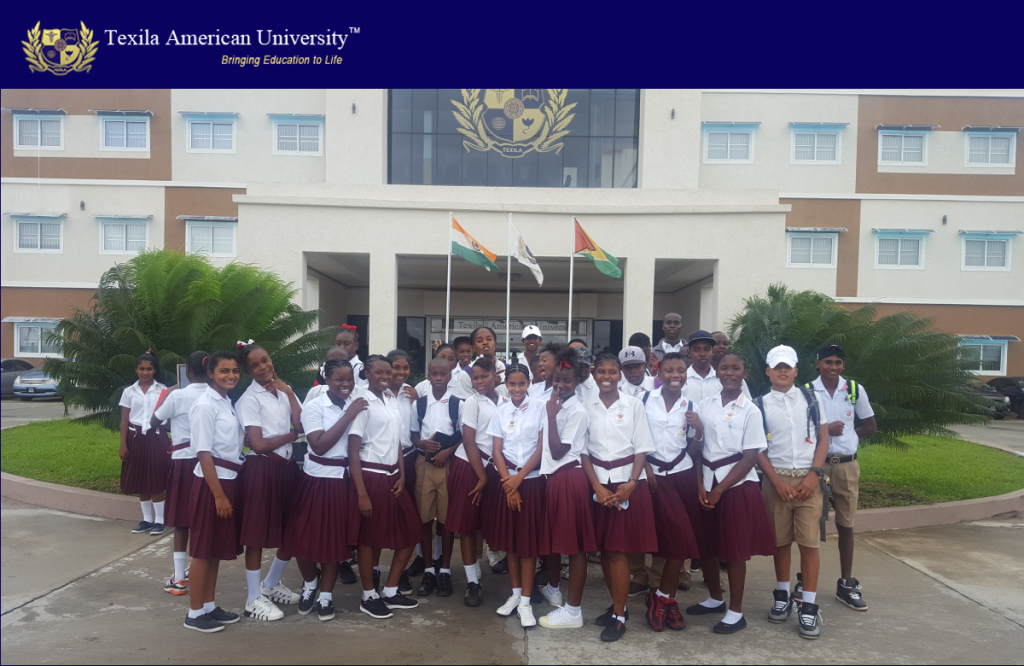 The students received a warm welcome from the University staff and faculty. The students shared time together, although their stay was short.
The group of thirty four students from Skeldon School were divided into two groups, which was led by Ms. Elsena Seecharan and Mr. Lorenzo. During campus tour the students as well as the teachers were truly amazed by University, especially our Modern Equipped Labs.