Tired of Reading? Please listen to the blog
Blog Summary
With a focus on training doctors for the global healthcare market, American medical schools have attracted more and more Indian students to study MBBS abroad. It is a reputation that our country holds, especially when it comes to premium medical education. Choosing to study MBBS abroad can be a big decision. The persisting climate in availing a medical seat in government medical colleges, as well as the competition and rising costs of tuition fees at private medical schools, have been huge factors pushing students to look outside India for their studies. Students who want to study abroad must make a careful decision about where to go. When choosing a country to relocate to for the next five years, many factors come into play. Safety, health insurance, accommodations, accessibility to communication networks, freedom of religion, and reasonable cost all play a significant part in this.
Study abroad is the single most effective way of changing the way we view the world' – Chantal Mitchel

Overview and trends of studying MBBS abroad
The growing population and economic advancement have pushed India as the only country second to China in sending abroad its compatriots to pursue higher education. As every day millions of Indians move into the middle and upper-middle class, India is poised to replace China, as a top country for students enrolling for studies in developed countries such as the U.S., UK, Canada, Germany, and Australia. This trajectory in educational migration is expected to increase multi-fold in the coming years, according to World Education News + Reviews.
The persisting climate in availing a medical seat in government medical colleges, as well as the competition and rising costs of tuition fees at private medical schools, have been huge factors pushing students to look outside India for their studies.
Overseas educational consultants note that migration of Indian students has historically been clubbed to work potential, in addition to perceptions of safe demography to assimilate with locals. Key destinations such as the North Americas, western European countries, and Australia, which were only a few decades earlier, a distant dream have become default countries where the majority of Indians would opt to do their higher education.
Fascination or merit to study abroad?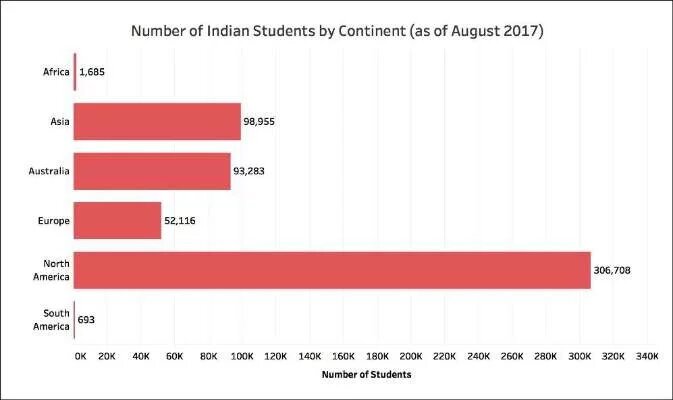 Former President of the Medical Council of India (MCI), Dr. Jayashree Mehta, weighed in on the subject, noting: "One set of students applying abroad are those aiming for top colleges in countries like the UK, but a chunk of aspirants are those who could not manage a seat in a government medical college. Private medical colleges are sometimes so expensive that students prefer to study in China, Russia, and more recently in countries like Guyana, Nepal, and Bangladesh."
The MCI, in its press release, cited that 3,386 more were issued eligibility certificates to students wanting to study medicine abroad in 2018 compared to 2017, a notable rise of about 24 percent. This increase is significant, despite the rigmarole of making eligibility certificates mandatory for foreign medical aspirants.
Dr. Mehta pointed out the growing need for affordable tuition fees to pursue MBBS in medical colleges in India so that students from all parts of society can study medicine. However, as a large number of medical graduates preferred to return to their home country, India, it makes it a necessity to be eligible to practice their profession here.
Over 17,504 young men and women opt for a medical degree overseas every year due to a number of reasons. Among the countries in getting easy enrollment – China is the easiest and most popular among Indian students, followed by Russia and Ukraine. Some students even go to Pakistan. Those students who graduated in medicine from any foreign country are not allowed to practice in India unless they clear the Foreign Medical Graduates Examination (FMGE). The test is conducted by MCI twice a year, letting medical graduates appear any number of times until they clear it. President of Heart Care Foundation of India and former President of the Indian Medical Association, Dr. KK Agarwal, commented that a lot of the colleges that students opt for in Asia have ties with institutions in India.
Choosing a country to study MBBS
Practicing medicine is both a noble profession and a lucrative career option. Many developed countries in the western hemisphere have designed the course based on the criteria that they deemed ideal for their compatriots. The U.S., UK, Australia, Germany, France, Singapore, and Canada make the top tier of countries to study medicine. MBBS in English-speaking countries often requires a minimum band score of 7.0 in IELTS or MCAT.
The universities listed in South Asia, South East Asia, and the Russian Caucus regions fall to the second tier, where admissions require no entrance examination or language requirements. Most universities in this tier conduct their class in their native language. Indian students are given a year of lessons in the local language before they attend the medical course.
However, these degrees are not always globally recognized, if not acclaimed. In most cases, many international bodies including the European Union, World Health Organisation, General Medical Council in the UK, and The International Medical Education Directory recognize medical institutes from tier two countries.
It becomes imperative for students pursuing to go overseas to choose wisely the country to study. Various factors influence decision-making when it comes to moving to a country for the next 5 years. Aspects such as safety, health coverage, accommodation, accessibility to communication networks, religious freedom, and affordable price – play a crucial role in this.
Choosing a college to study MBBS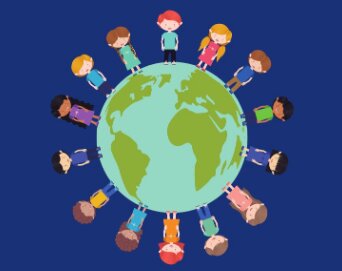 In April this year, the Indian embassy in Washington sent out circular advising Indian students seeking admissions to study medicine in American universities, to show due diligence in choosing the right university. This follows months after more than 100 Indians got into trouble for enrolling at a fake medical college set up by US immigration authorities. This was to ensnare illegal and immigration fraud.
The circular was unusual and instructed students, particularly medical aspirants, to take into account several aspects. Especially the three-pointers:
"Does the university function from campus or merely maintain a website and has an administrative premise only? If not, such a university is not to be regarded as a bonafide educational institute, and admission into such a university should be avoided."
"Does the university have a faculty and regular instructor or educator? If not, admissions to such a university should be avoided. It may be worth noting that such universities typically employ only administrative staff and their websites carry no further information in respect of faculty."
"Does the university have a proper curriculum, hold regular classes and actively implement academic or educational activity? If not, admissions or enrollment to such universities may be avoided."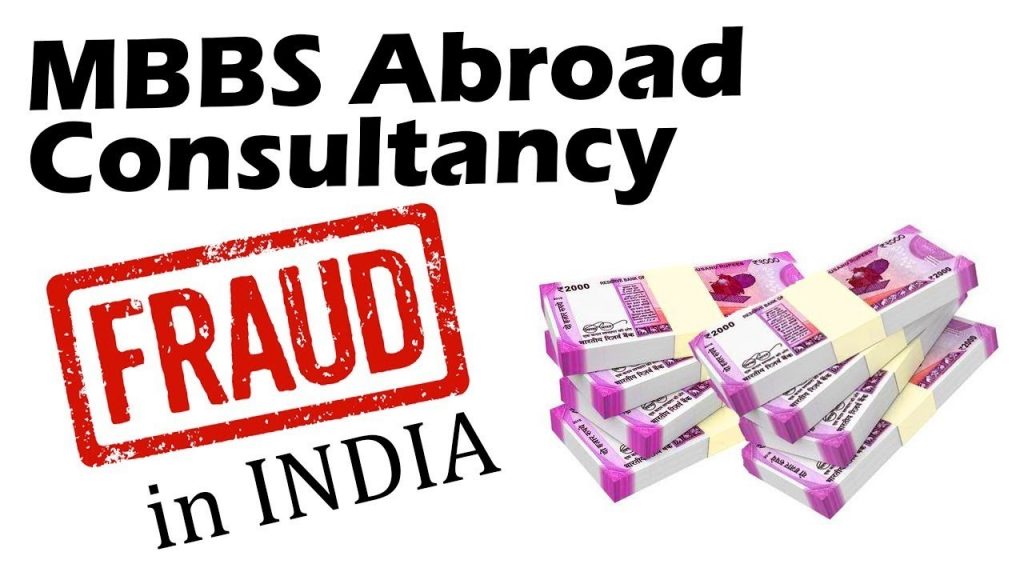 According to law enforcement in the US, these universities were run by undercover agents working for the State Department, who posed as custodians and staff of the educational institute. The sole objective of this operation was to identify and lure recruiters and entities engaged in fraudulent immigration activities.
Late last year, a Kolkata-based man was accused of swindling 1.4 million rupees from five medical aspirants in India, with false promises of MBBS admission at Jinan University in China. The Crime Branch Kashmir (CBK) told the news agency UNI that a case against a Kolkata resident has been filed for cheating a consultancy based in Srinagar.
While this may, seem a remote incident, this is prevalent and a recurring incident happening every year, and many new 12th grade graduates find increasingly falling into the trap of dubious colleges, and consultants who enroll them with false promises.
But those who get it right by choosing a country find themselves showing meticulousness and industry in scrutinizing and investigating the country, college and culture to the place they want to do their studies. In an age of technology and integrated society, this is not a daunting task to ensure the proper questions are probed and the right answers are sought.
A right university even in a developing country such as Bangladesh or Nepal could be highly rewarding to students upon their graduation and returning to India to compete in FMGE examinations. Not only do the students get to do their desired education, but also they embody multicultural experience and international exposure, which will help them serve their community well in the long run.
Texila American University (TAU) – a pioneer in medical education
Texila American University is a pioneer medical school offering the best education to medical candidates across the world in Guyana, Zambia, and Nicaragua. They offer several health science programs, with a primary focus on MBBS. This paves the path for students to become licensed physicians in India, Canada, the U.S., Caribbean islands, Africa, and many other Asian countries.
Their course curriculum has been structured following the best Caribbean and US medical schools. TAU has actively helped its medical graduates to get placed in offering progressive hospital care in public and private renowned hospitals across the globe.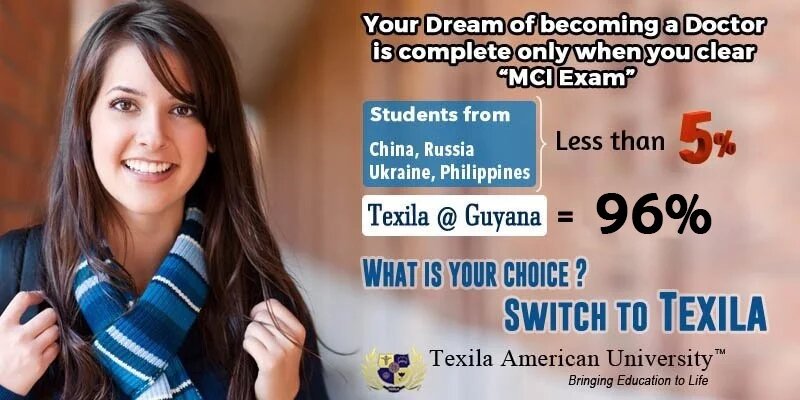 Hordes of Indian students going abroad for their medical studies due to fewer seats and stiff competition back home, opt for studies in a foreign institute. Among them, those who choose TAU as their temporary home and institute cleared their MCI exams aggregating a 96 percent success rate for TAU. In stark contrast to the graduates from Russia, China, Ukraine, and the Philippines, averaging below 5 percent and only 14 percent of the students who have studied abroad have cleared FMGE/MCI exam in the last 6 years.
Mohammad Ali Mansour, an overseas student and recent medical graduate from the Texila American University in Guyana campus, best summed it up his experience in Guyana and his time at TAU:
"The students, administration, faculty, and student support services of TAU were more than happy to help me in achieving my milestones. I am currently in Chicago, moving closer to realizing my goal of becoming a licensed physician in the United States."
For Indian students wishing to do their medical degree abroad, they have in TAU Guyana – is a worthy place to explore and expand their horizons.